I am Ghassan Hammoud, I am 20 years old and I am Syrian, from Daraa. My family and I moved to Jordan some years ago to escape the war in my country. Since then we have been living in Amman as refugees.
2015 was one of the most special years for me, as I found the opportunity to learn what I really love: music. My friend contacted me at the time to inform me that some 10-day art workshops would start the next day as part of a cultural relief convoy and that I could still register. I went with him and we were assigned to different workshops: I was assigned to the photography one. However, at the beginning of the workshop I went to the director of Action for Hope, Basma El-Husseiny, and asked her to move me to the music workshop. Finally, this is what happened. A few days later, Ms. Basma came to me to tell me that she and the other people working for Action for Hope could see that I was genuinely interested in music and they were willing to help me pursue this interest if I wanted. It was the best day of my life, it felt great to know that there was someone who wanted to support me. That day she asked me about the instrument I liked most, and I told her the oud. And that is how I got enrolled at the Crescendo Institute. It was the beginning of everything.
In 2017, Action for Hope launched the Jordan Music School program, for which I signed up. There, I met many people and friends with the same interests as me, as well as people from the artistic community, professional artists and teachers who came to school to train us. Here, too, I learned to play the oud and got to know the maqamat, the traditional music pieces I've always been passionate about.
My biggest challenge was facing the community's judgement, as my family and I live in a rural community where they consider music "haram", forbidden. I felt better after talking to Mr. Mustafa Said – the well-known musician – who explained to me that it is not necessary to justify my passion and love for music to anybody. The important thing is that I am convinced about it, so that I can continue to learn and be creative.
I also remember something that Mr. Fawaz Baqer – the Music School advisor – told me: I should be a full artist not a "hungry" one. He explained to me that a full artist is a person who passes what they learn to others, who does not keep it just for themselves. I liked this idea very much and it stayed in the back of my head. Since then, I have started teaching maqam and giving online training courses. Of course, the benefit of teaching these classes was two-way, as I was also learning how to be a teacher and how to pass my knowledge to others. I also learned a lot on this subject when I became an assistant teacher at Action for Hope Music School.
After graduating from the Music school, I formed a few music ensembles with some colleagues from the school and we participated in several concerts on important Jordanian stages, such as the one in Jerash Festival. Then, in 2020, I received financial support from Action for Hope's "Khatwa" program, which allowed me to start a home studio and practice sound engineering to produce my own work.
Thanks to Action for Hope I have discovered my passion and now I have professional and artistic dreams to pursue. If it wasn't for their cultural programs and the Music School, I might have never become a musician. Today I am studying software engineering at the university and I seek to use and develop all the musical and technical skills I have acquired to achieve my ambitions in the field of art. I want to release my first musical album, achieve a professional level when playing the buzuq instrument, improve my academic and professional sound engineering knowledge and complete the research I started on the Hourani music heritage.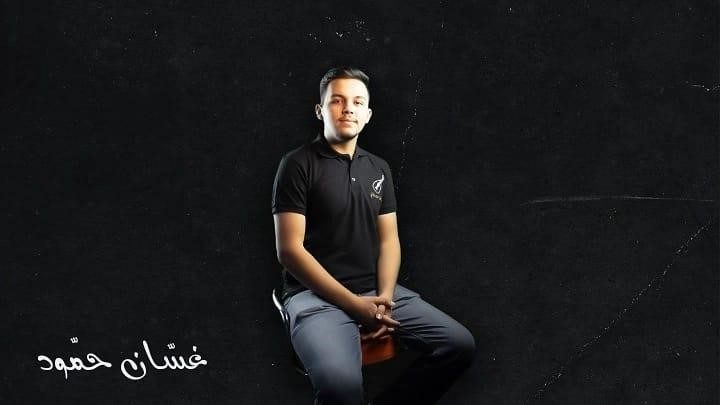 Author: Ghassan Hammoud, 20 years
From: Daraa – Syria
Residence: Amman – Jordan