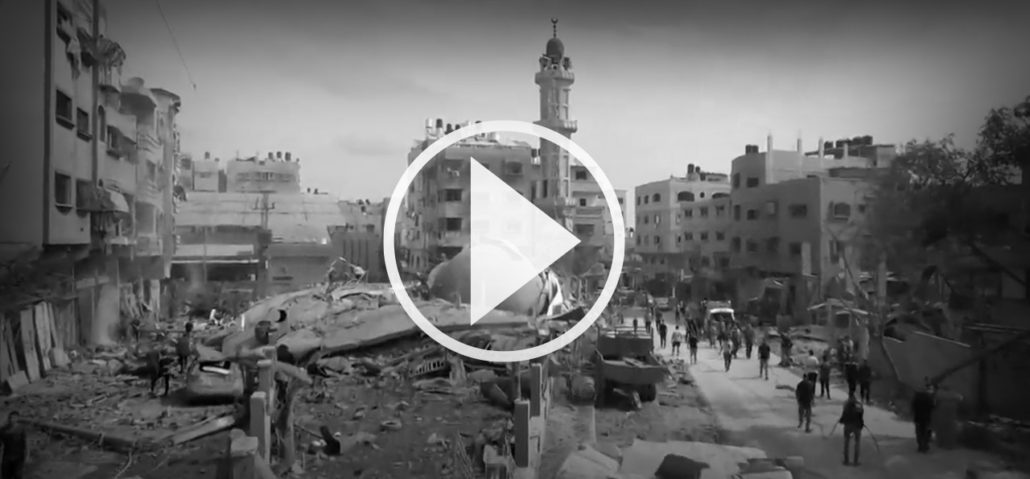 This is Gaza
What can an artist or a writer do in the face of a massacre? How can they, and us, defend themselves, and their families against one of the strongest armies in the world? Should we wait for the killing to stop so that we can bury and mourn our dead? Should we just try to send food and medical aid that does not provide more than 1% of what the people in Gaza need? Should we document this heinous crime to make sure that it will not be forgotten and that the perpetrators will be prosecuted? Should we cry? Should we scream in anger? Should we ask the world to help stop the massacre?
We are doing all of this, but the most important thing to do in the face of massive killing is to appreciate life and celebrate it.  Two and a half million people live in Gaza; farmers, engineers, doctors, teachers, businessmen, students, workers, academics, and housewives.  And also, naturally, writers, musicians, theater and visual artists, and filmmakers.  All these people are Gaza's life that will remain and will continue, despite the massacre.    The least we, who leave outside Gaza, can do is to become a voice for those who live there, especially the voices of writers and artists writing about life in the face of death.
"This is Gaza" is a series of short videos, initiated by Action for Hope with Seen Films, in cooperation with Al Manassa and Raseef 22, that present literary texts written, as a sign of life, under the Israeli bombardment of Gaza by Gazan poets, novelists, and playwrights during the weeks after 8 October 2023.  The literary texts are read by well-known artists, media professionals and writers from the Arab region and beyond.
https://www.act4hope.org/wp-content/uploads/2017/09/Logo.png
0
0
hopeforact
https://www.act4hope.org/wp-content/uploads/2017/09/Logo.png
hopeforact
2023-11-15 15:57:14
2023-11-20 08:29:07
This is Gaza - هُنا غزّة