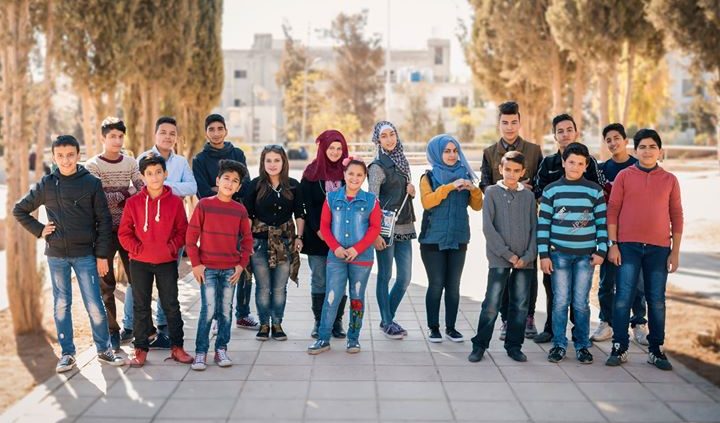 When:
@ –
2017-12-22T19:00:00+00:00
2017-12-22T20:00:00+00:00
Contact:
Action For Hope العمل للأمل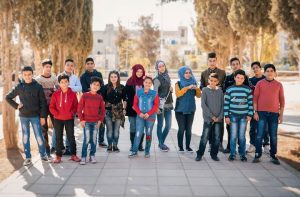 Please scroll down for English
مرمر زماني: حفل نهاية العام – مدرسة العمل للأمل للموسيقى
الجمعة 22 كانون الأول / ديسمبر 2017 – 7 مساءً
مسرح الرينبو – جبل عمان – الدوار الأول – شارع الرينبو
20 طالبا و طالبة تتراوح أعمارهم بين 10 و 18 عاماً أصبحوا جاهزين للقاء الجمهور للمرة الأولى، بعد 8 أشهر من التدريب الموسيقي وتعلم تاريخ ونظريات الموسيقى، وقراءة النوتة الموسيقية، بالإضافة إلى التثقيف العام في الفنون والمهارات الحياتية. خلال هذا العام الأول من الدراسة اختار كل من هؤلاء الطلاب التخصص في آلة يفضلها بين العود والناي والطبلة والكلارينيت والغناء ، كما درسوا جميعاً أكثر من 30 أغنية ومقطوعة موسيقية من التراث السوري واللبناني والعراقي والمصري، سيقدمون بعضها في هذا الحفل.
مدرسة العمل للأمل للموسيقى بدأت كبرنامج تجريبي في آب عام 2015 في لبنان و أطلقت رسميا في آذار عام 2016، وتخرجت الدفعة الأولى من طلابها في أيلول الماضي.لتبدأ تجربتها في الأردن في آب 2017 . تقبل المدرسة الطلاب الموهوبين موسيقياً بهدف تأهيلهم للعمل بشكل احترافي و إغناء الساحة الفنية في الأردن.
بالتعاون مع منظمة CARE Jordan وأكاديمية كريشندو للموسيقى والفنون
Marmar Zamani : End of Year Concert – Action for Hope Music School
Friday 22 December 2017 – 7:00 PM
Rainbow Theater – Jabal Amman, 1st Circle, Rainbow Street
20 students between 10 and 18 years old are now ready to meet the audience for the first time, after 8 months of music training and studying music history and theory, as well as general cultural appreciation. During their first year of study they were given the chance to choose the instrument they prefer among Oud, Ney,Tabla, Clarinet or to specialize in singing. They also studied more than 30 songs and instrumental pieces from the Syrian, Lebanese, Iraqi, and Egyptian musical heritage, and will perform some of these in the concert.
Action for Hope Music School started as a pilot program in Lebanon in August 2015 before it was launched in March 2016, And started in Jordan in April 2017. The school accepts musically talented students and prepares them to work professionally and to enrich the music scene in Jordan.
In cooperation with CARE Jordan and Crescendo music & art academy
https://www.act4hope.org/wp-content/uploads/2018/02/5276_image_24831354_1946346615383316_7810579424734369836_o.jpg
472
720
hopeforact
https://www.act4hope.org/wp-content/uploads/2017/09/Logo.png
hopeforact
2018-02-26 15:34:29
2018-02-26 15:34:29
مرمر زماني MarMar Zamani